The Nina is a modern spin on the classic teapot. It features a large comfortable handle, textural finish and distinctive smooth shape. Perfect for a calm afternoon of quiet contemplation, you may find you've drained the whole pot before you know it.
Material
porcelain. stainless steel
Dimensions
H:20.0 cm X L:15.8 cm X Vol:1.00 / 34.00
Use & Care
Dishwasher safe - Not for use on stove top - Not for use in the microwave
Returns & Warranty
Everything we make is designed for the perfect tea experience, every single time

VIVA is there to make your purchase perfect—if not, you can return it anytime within the first 100 days of purchase.

Keep in mind that loose-leaf tea cannot be exchanged or returned if opened. For shipping info, see our FAQ

SKU: V79845
Maximise your infusion
for better taste, aroma color
and ultimately enjoyment
Elegant, modern, balanced
clever, creative and functional
Steeped in good taste
Carefully hand crafted by skilled artisans Using selected materials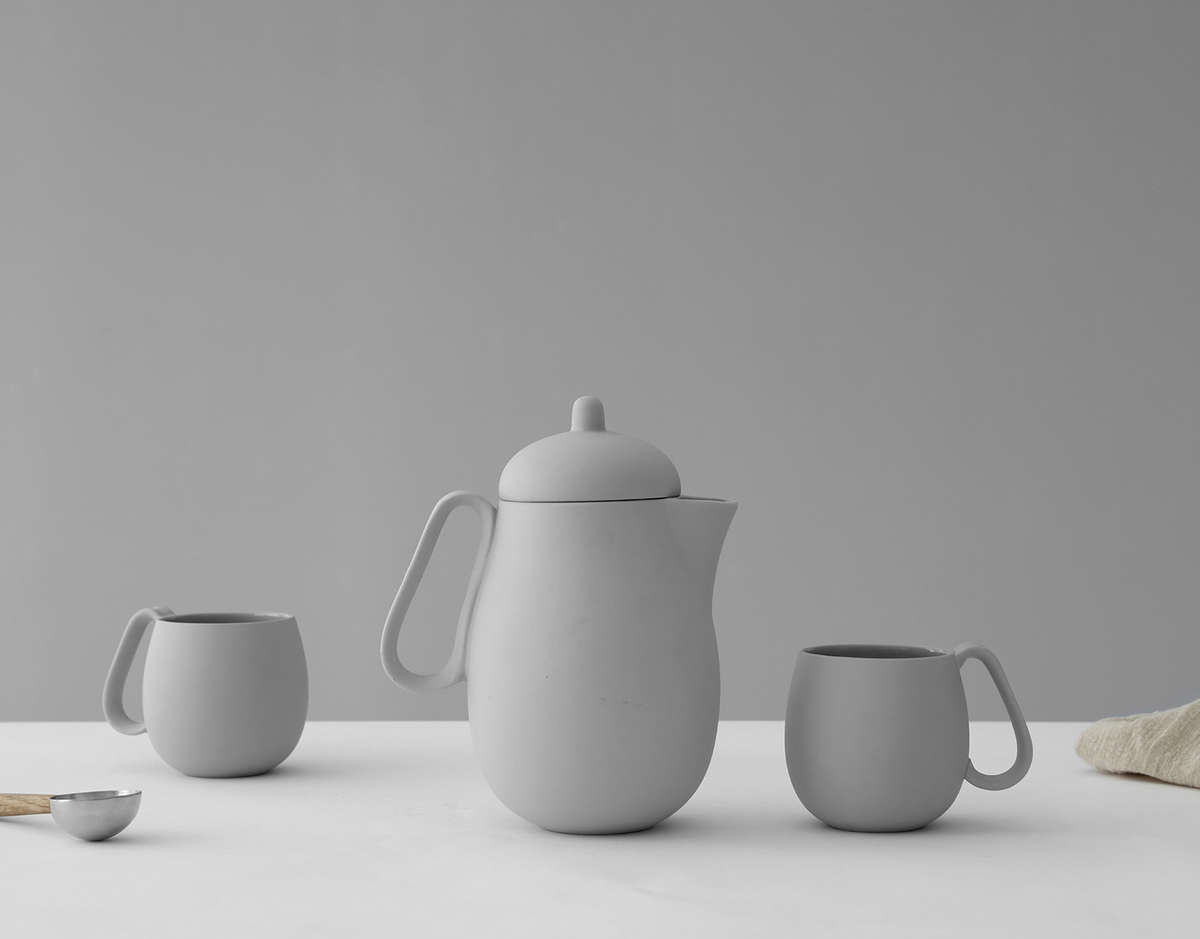 FAQ:

What are the advantages of a porcelain teapot?
Porcelain is a wonderful, tactile material. It has been traditionally used for teapots for centuries because of its durability and heat resistance. We continue the legacy of fine porcelain teaware with this playful modern update.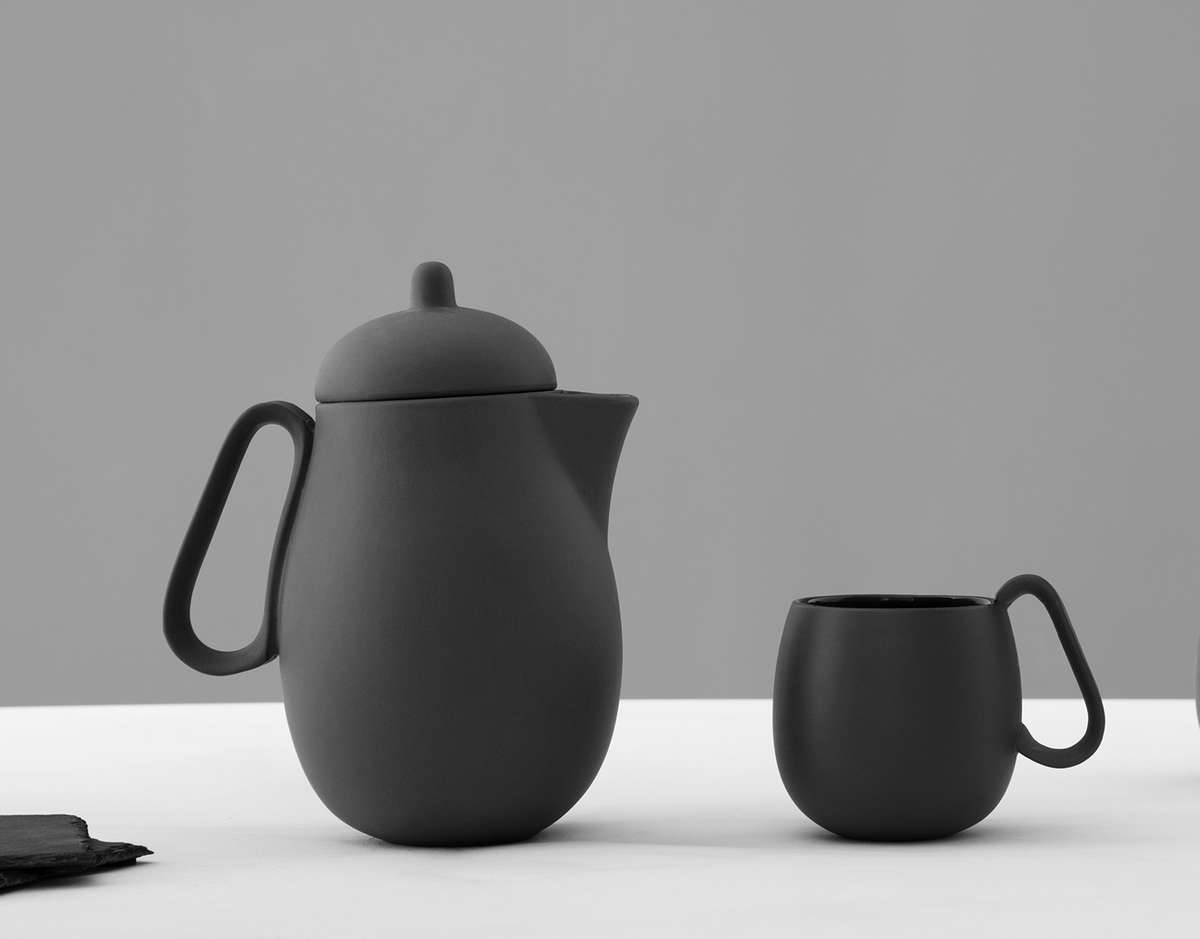 FAQ:

Does the handle get hot?
The handle itself does not get uncomfortably hot, even with a full pot of tea. The Nina teapot has a large, easy to grab handle. Its shape and position keep your hand steady and comfortable while pouring. It also keeps your hand away from the hot body of the teapot.

How many people would this teapot serve?
Depending on how big you like your cups of tea, the 1L Nina Teapot should hold enough tea for 3-4 cups. Perfect for a whole afternoon of quiet meditation.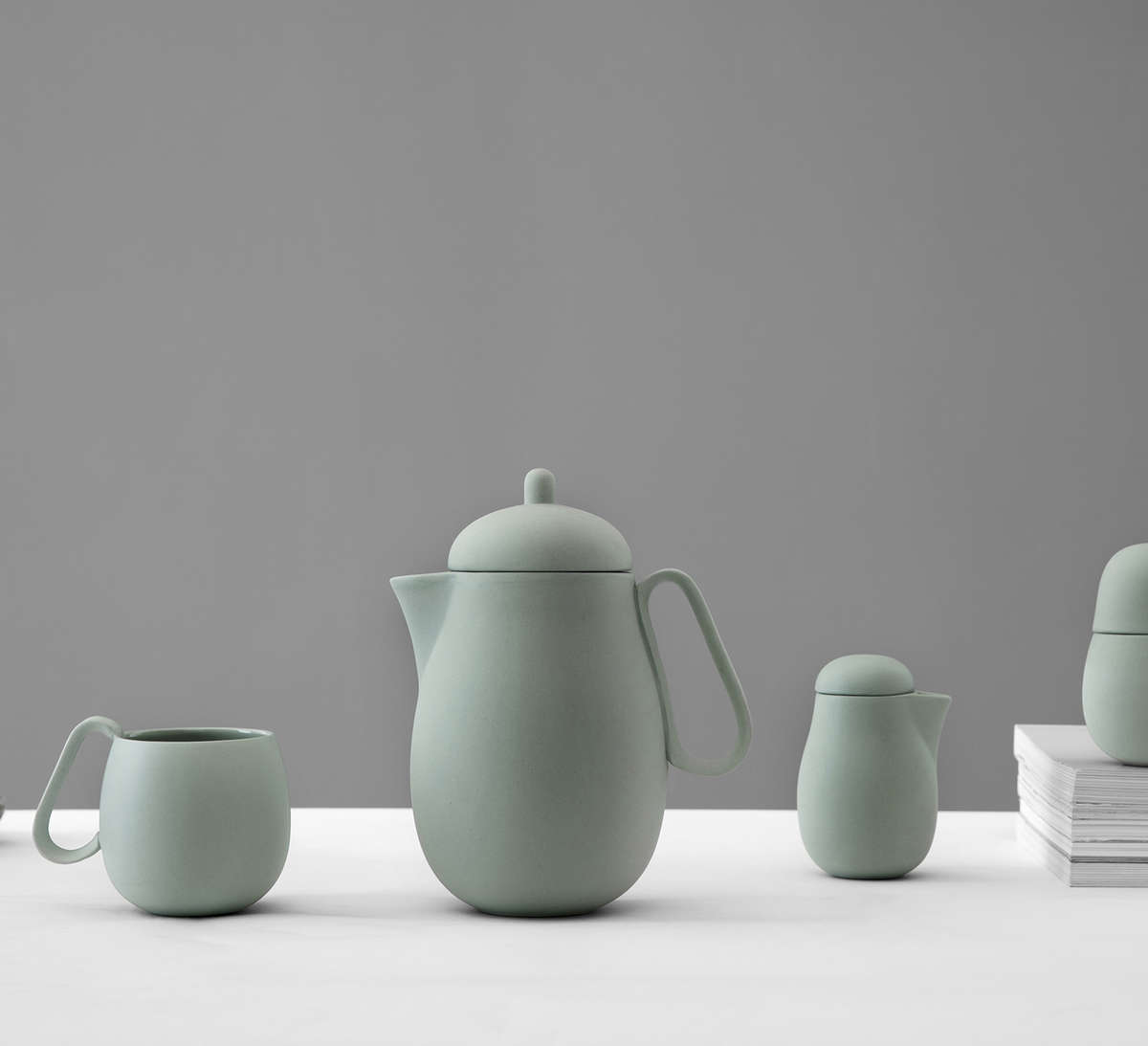 FAQ:

Does the lid stay secure while pouring?
The lid of the Nina teapot simply sits on top of the body of the teapot. We recommend placing a finger or two on top of the lid to keep it secure while pouring.

Does this teapot come with an infuser for loose leaf tea?
Yes, the Nina Teapot comes with a high quality fine mesh stainless steel infuser. This means you can enjoy your favourite loose-leaf teas with comfort and ease. It also also easy to remove the infuser once your tea is finished brewing.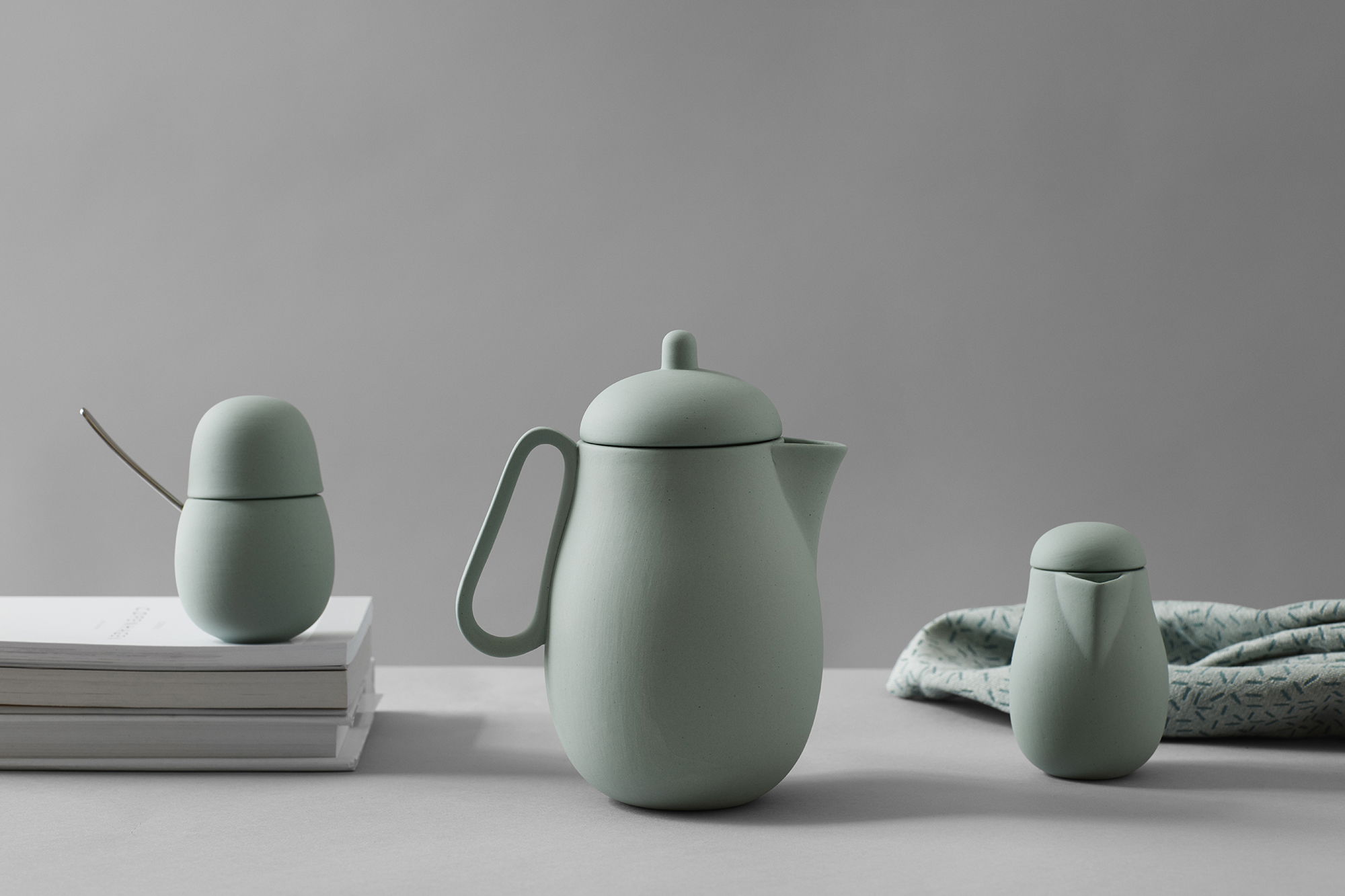 Frequently Asked Questions
Material
porcelain. stainless steel
Dimensions
H:20.0 cm X L:15.8 cm X Vol:1.00 / 34.00
Use & Care
Dishwasher safe - Not for use on stove top - Not for use in the microwave