Having people over is the most fun, but if you haven't got the nicest serving ware then you might not feel too excited about it. We have the solution. The sleek stainless steel Lucas Serving Tray is the perfect way to present beautiful tea to your guests.
Returns & Warranty
Everything we make is designed for the perfect tea experience, every single time

VIVA is there to make your purchase perfect—if not, you can return it anytime within the first 100 days of purchase.

Keep in mind that loose-leaf tea cannot be exchanged or returned if opened. For shipping info, see our FAQ

SKU: V80311
Maximise your infusion
for better taste, aroma color
and ultimately enjoyment
Elegant, modern, balanced
clever, creative and functional
Steeped in good taste
Carefully hand crafted by skilled artisans Using selected materials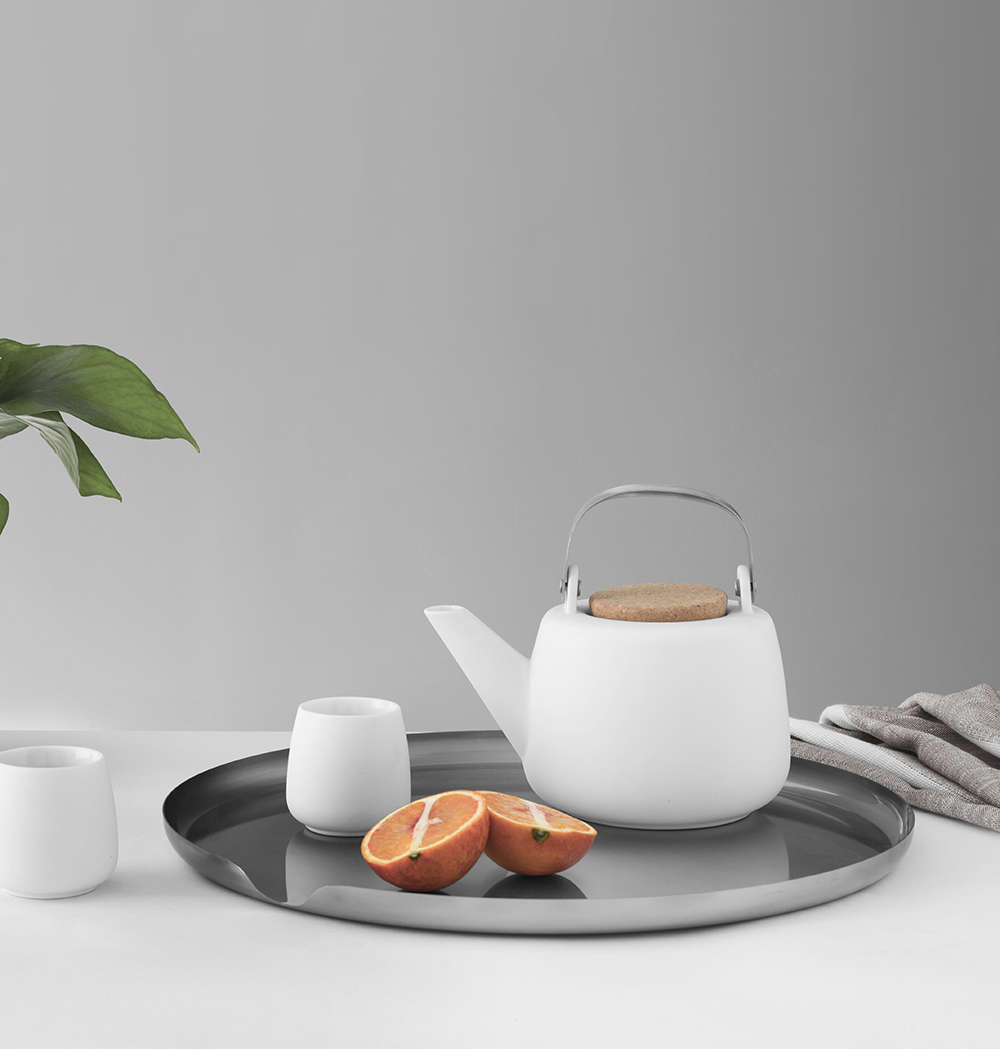 For years and years people have been serving delicious tea, cakes and sandwiches at their get-togethers. This practice is still as common as ever yet as the years have gone by, having people over has become more and more casual. Cakes and sandwiches are slapped onto regular plates and teapots have been replaced with an endless stream of tea bags.

It's time to bring some elegance back into the mix and take the party up a notch. The Lucas Serving Tray is the ideal solution to bring your get-togethers back to life. You can present a beautiful teapot and some cups or a selection of delectable treats on this sleek stainless steel tray. It even features a cut-out which not only looks good, but makes this tray easy to hold.

Even if you only ever entertain a small crowd, a touch of class never goes astray. Make the most humble of gatherings classier than ever.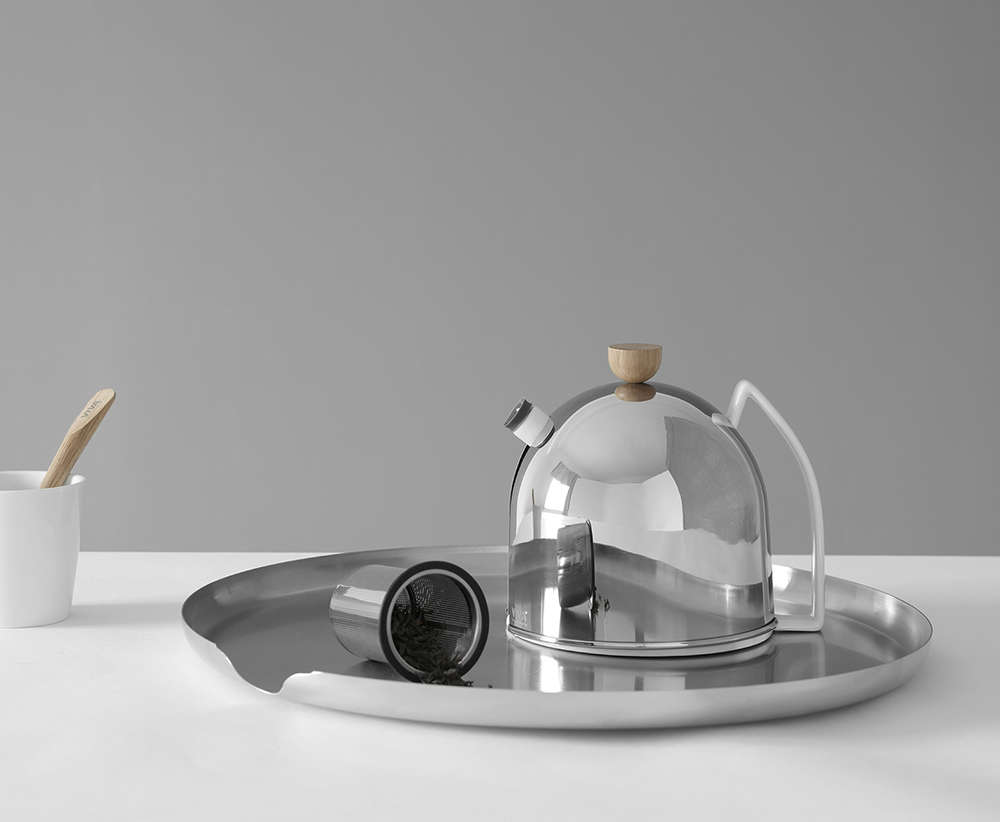 FAQ:

What is the Lucas Tray made of?
This tray is made from our own premium Immacular stainless steel.

Is this tray easy to carry?
Yes, it is. The stainless steel is light to carry and there is a cut out in this design making it very easy to hold on to.

What could I fit on the Lucas Tray?
This tray is a great size. You can fit a standard size teapot and tea cups for your guests or alternatively, a milk jug and sugar bowl.

Is this tray durable?
Our Immacular stainless steel is a wonderfully durable material. If cared for correctly, this tray will last for many years to come.

Can I place my hot teapot directly onto this tray?
Stainless steel is a naturally sturdy material that is resistant to heat, so yes you can place your hot teapot directly on this tray.
Frequently Asked Questions