Infusion™ Glass Teapot With Wood 0.6 L
€19.95
Product information
Our Infusion glass teapot effortlessly blends bold minimalist style with the comfort and warmth of natural oak. Glass and wood are two materials that bring a sense of ease and tranquility. Find serenity with this teapot. Let it soothe your soul.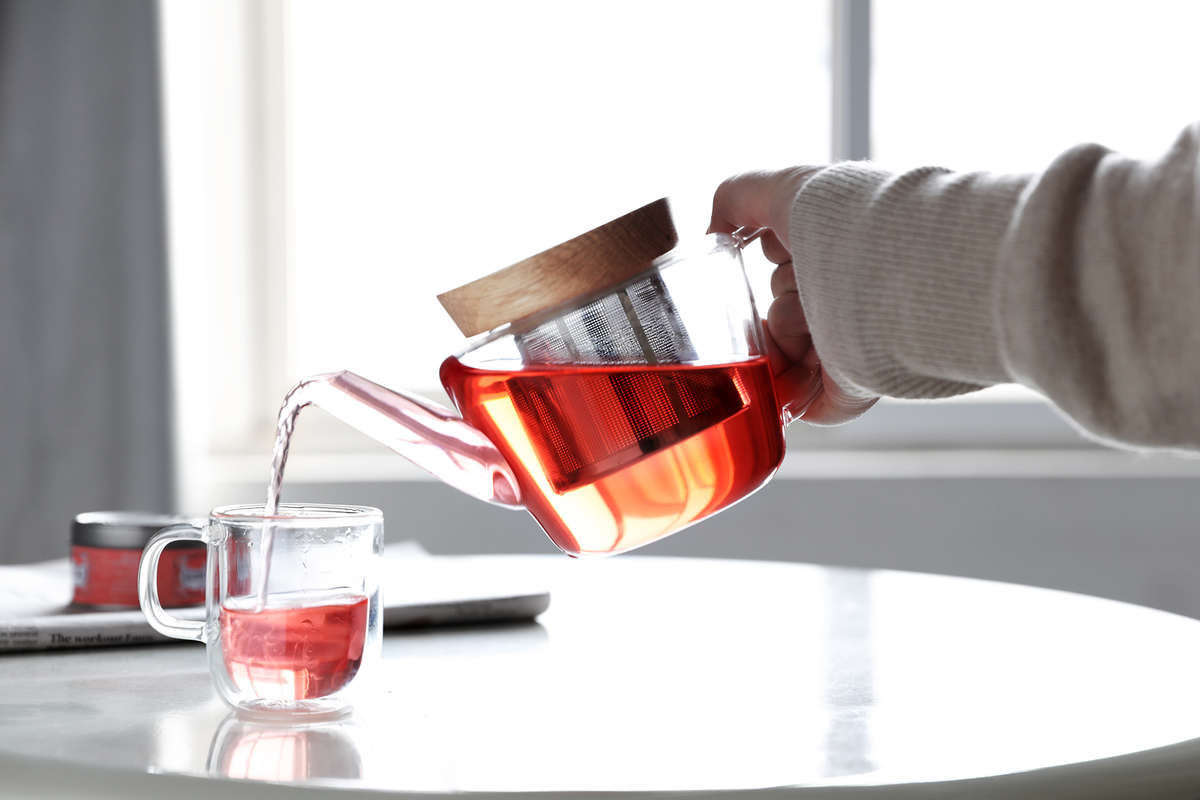 FAQ:

How many cups of tea does this teapot make?
This teapot comes in two sizes, the 0.6 litre version will make two generous cups of tea. Perfect for sharing with a friend. The 1.2 litre version will make four large cups.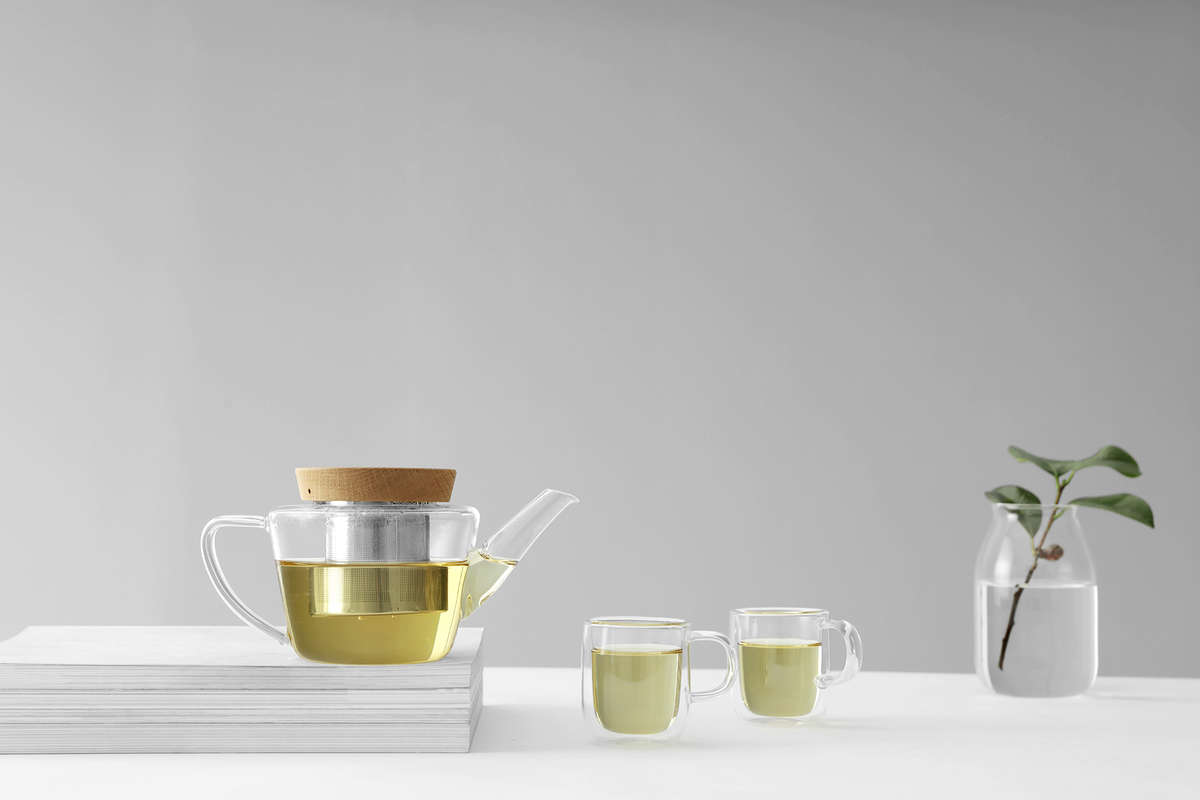 FAQ:

Does this teapot come with a strainer?
Yes! All our teapots come with a fine mesh infuser made from our very own Immacular stainless steel. It is made for perfect tea brewing.

Is this teapot dishwasher safe?
To get the best life out of your teapot, the lid should be hand washed only. The borosilicate glass body is dishwasher safe.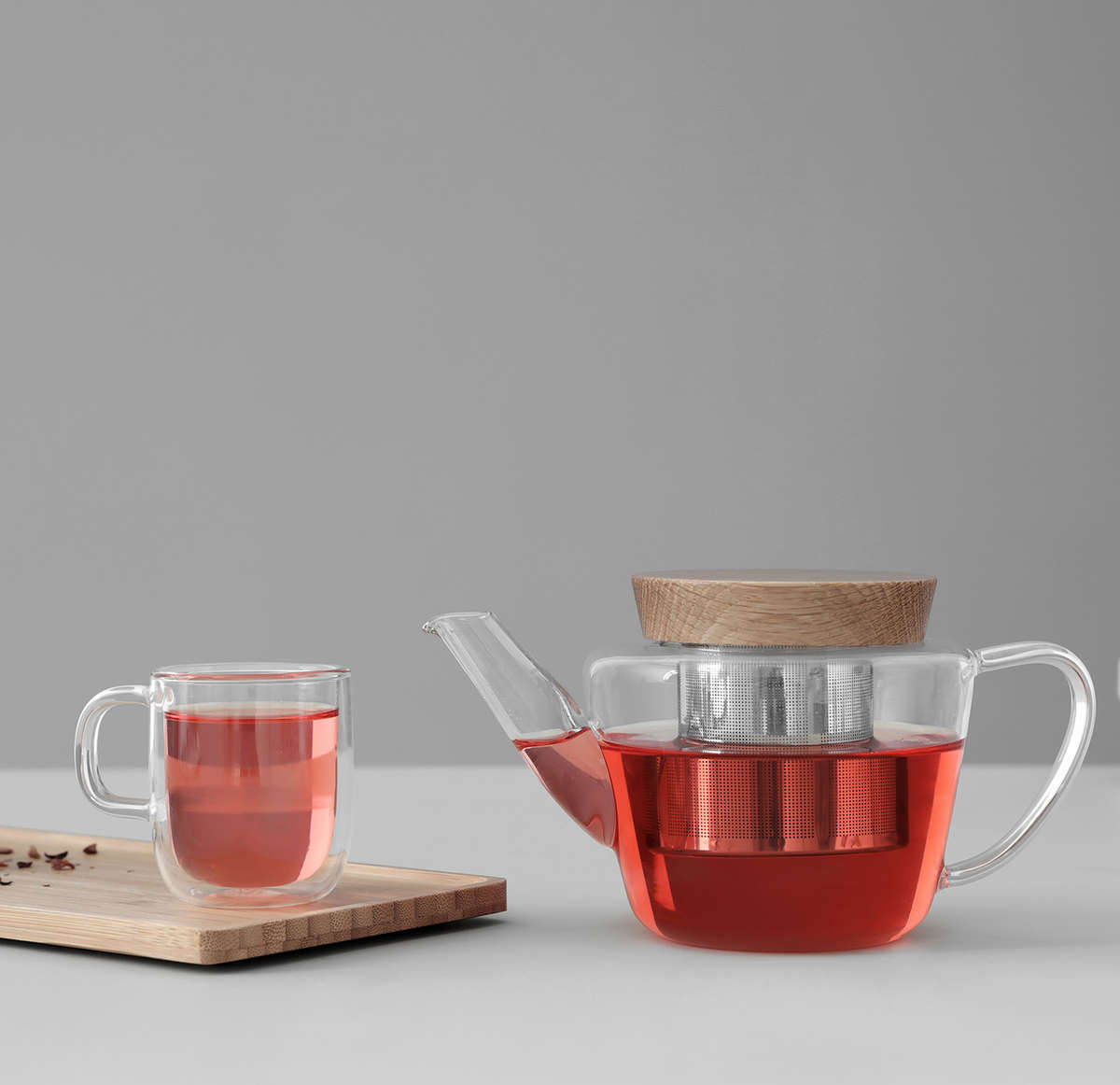 FAQ:

What is the lid made of?
The cap of this teapot is made of beautiful oak. Oak is a dense honey coloured wood, which will age beautifully, gaining a rich patina with time and use.

How long will a pot of tea stay hot in this teapot?
In the unlikely event your tea doesn't get consumed immediately, the borosilicate glass body will keep your tea warm for up to 20 minutes.
Maximise your infusion
for better taste, aroma color
and ultimately enjoyment
Elegant, modern, balanced
clever, creative and functional
Steeped in good taste
Carefully hand crafted by skilled artisans Using selected materials