Life can always be a little sweeter. And while we're at it, so can tea. With the Minima Honey Jar, your tea will be enriched by the addition of the perfect dollop of honey. This monochrome silicone and glass jar is the ideal companion to your daily brew.
Material
Sodalime silicone Stainless steel
Dimensions
H:14.4 cm X L:7.8 cm X Vol:0.30 / 10.00
Use & Care
Dishwasher safe - Not for use on stove top
Returns & Warranty
Everything we make is designed for the perfect tea experience, every single time

VIVA is there to make your purchase perfect—if not, you can return it anytime within the first 100 days of purchase.

Keep in mind that loose-leaf tea cannot be exchanged or returned if opened. For shipping info, see our FAQ

SKU: V32400
Maximise your infusion
for better taste, aroma color
and ultimately enjoyment
Elegant, modern, balanced
clever, creative and functional
Steeped in good taste
Carefully hand crafted by skilled artisans Using selected materials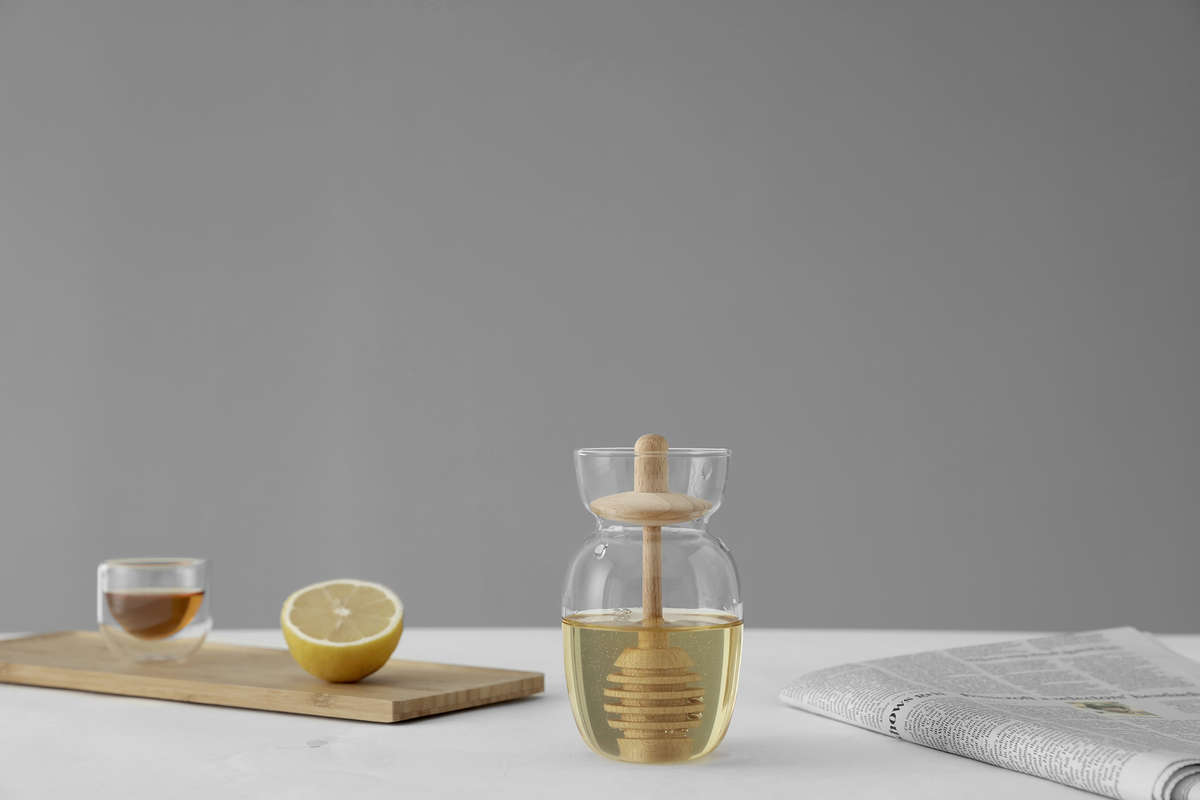 FAQ:

What is the Minima Honey Jar made from?
This adorable honey jar is made of our specialised Vitricrysta sodalime glass. The lid is made from our own Istoflec silicone and Immacular stainless steel.

Is the silicone chemical free?
Yes, we know you take your healthy seriously, and so do we. Our high quality Istoflec silicone is 100% BPA free and food safe.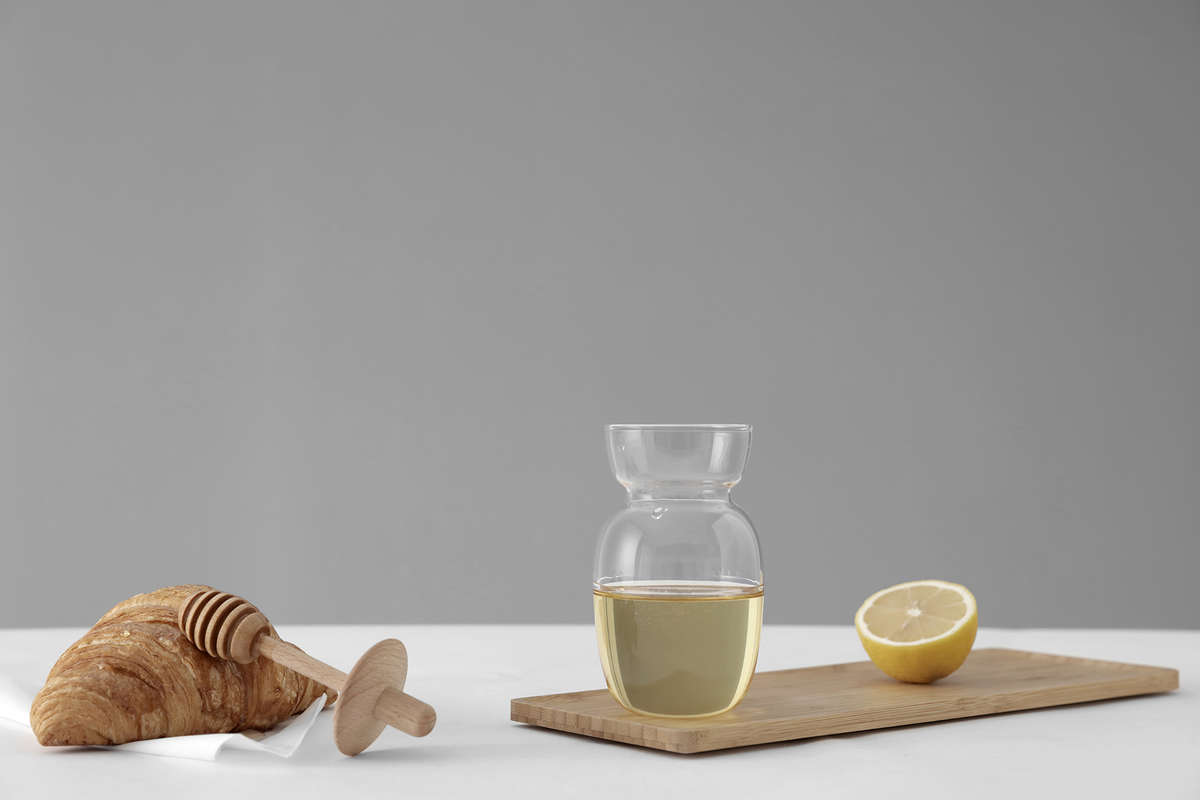 FAQ:

What's the best way to clean this honey jar?
This durable honey jar is dishwasher safe, but it's just as easy to hand wash too.

Is it difficult to remove the lid?
The silicone lid is easy to remove. You simply pull it loose from the glass jar.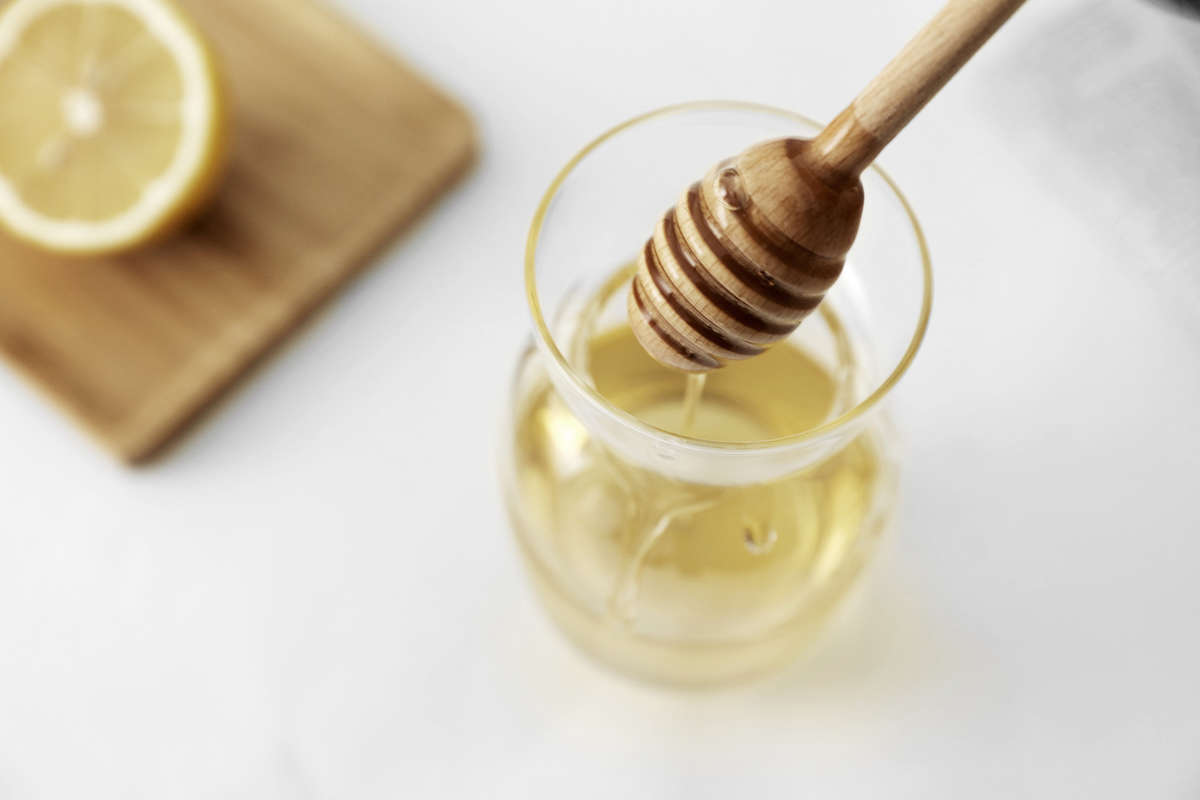 FAQ:

How much honey can this jar hold?
The Minima Honey Jar is 7.8 cms x 14.4 cms and has a capacity of 300ml. It's the perfect size to both store honey long-term as well as having it sit sweetly on your dining table to add to your morning cups of tea.
Frequently Asked Questions
Material
Sodalime silicone Stainless steel
Dimensions
H:14.4 cm X L:7.8 cm X Vol:0.30 / 10.00
Use & Care
Dishwasher safe - Not for use on stove top