As the weather begins to warm up, there's simply nothing nicer than drinking some ice cold water. The Cortica Water Carafe is the perfect companion for this very activity. Use it for get-togethers or just for you. Hydration and style in one perfect package.
Material
borosilicate .stainless steel. cork
Dimensions
H:21.6 cm X L:16.0 cm X Vol:1.30 / 44.00
Use & Care
Handwash - Not for use on stove top
Returns & Warranty
Everything we make is designed for the perfect tea experience, every single time

VIVA is there to make your purchase perfect—if not, you can return it anytime within the first 100 days of purchase.

Keep in mind that loose-leaf tea cannot be exchanged or returned if opened. For shipping info, see our FAQ

SKU: V79600
Maximise your infusion
for better taste, aroma color
and ultimately enjoyment
Elegant, modern, balanced
clever, creative and functional
Steeped in good taste
Carefully hand crafted by skilled artisans Using selected materials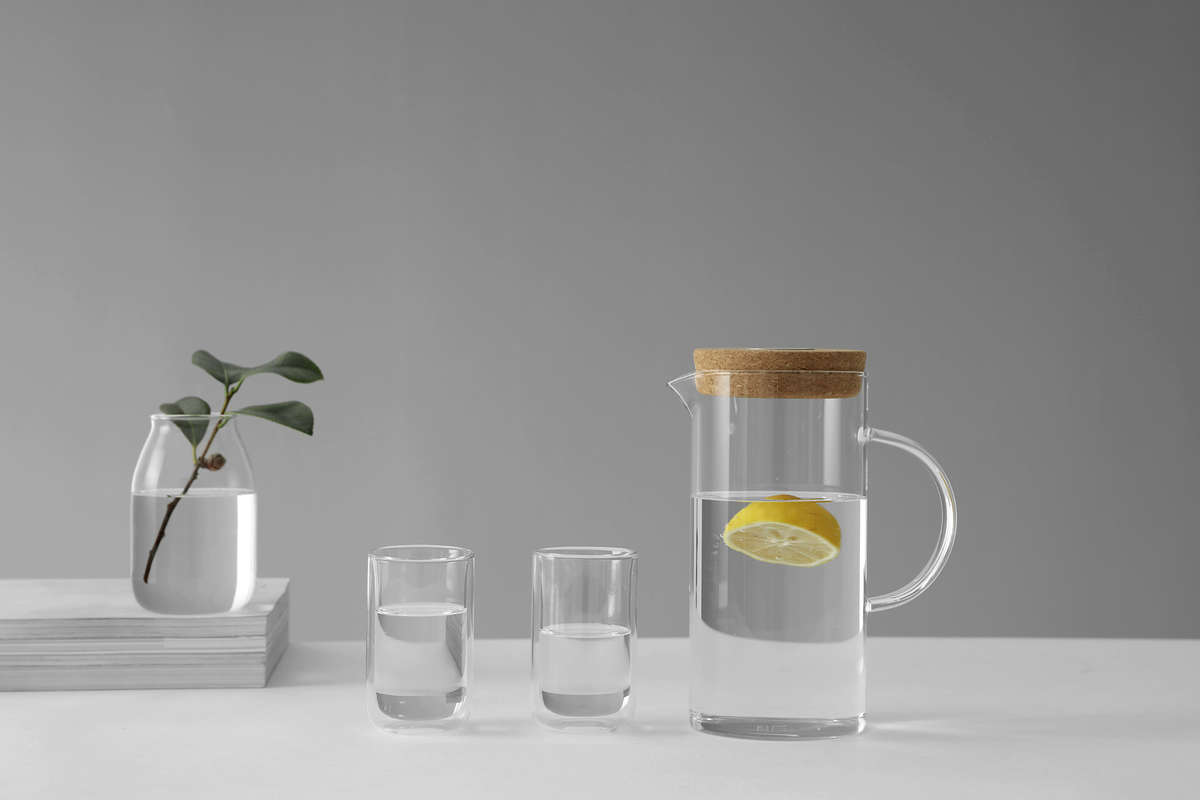 FAQ:

What is this carafe made of?
This carafe is made from our specially designed Vitriluma borosilicate glass and the lid is made from our own Biotera cork.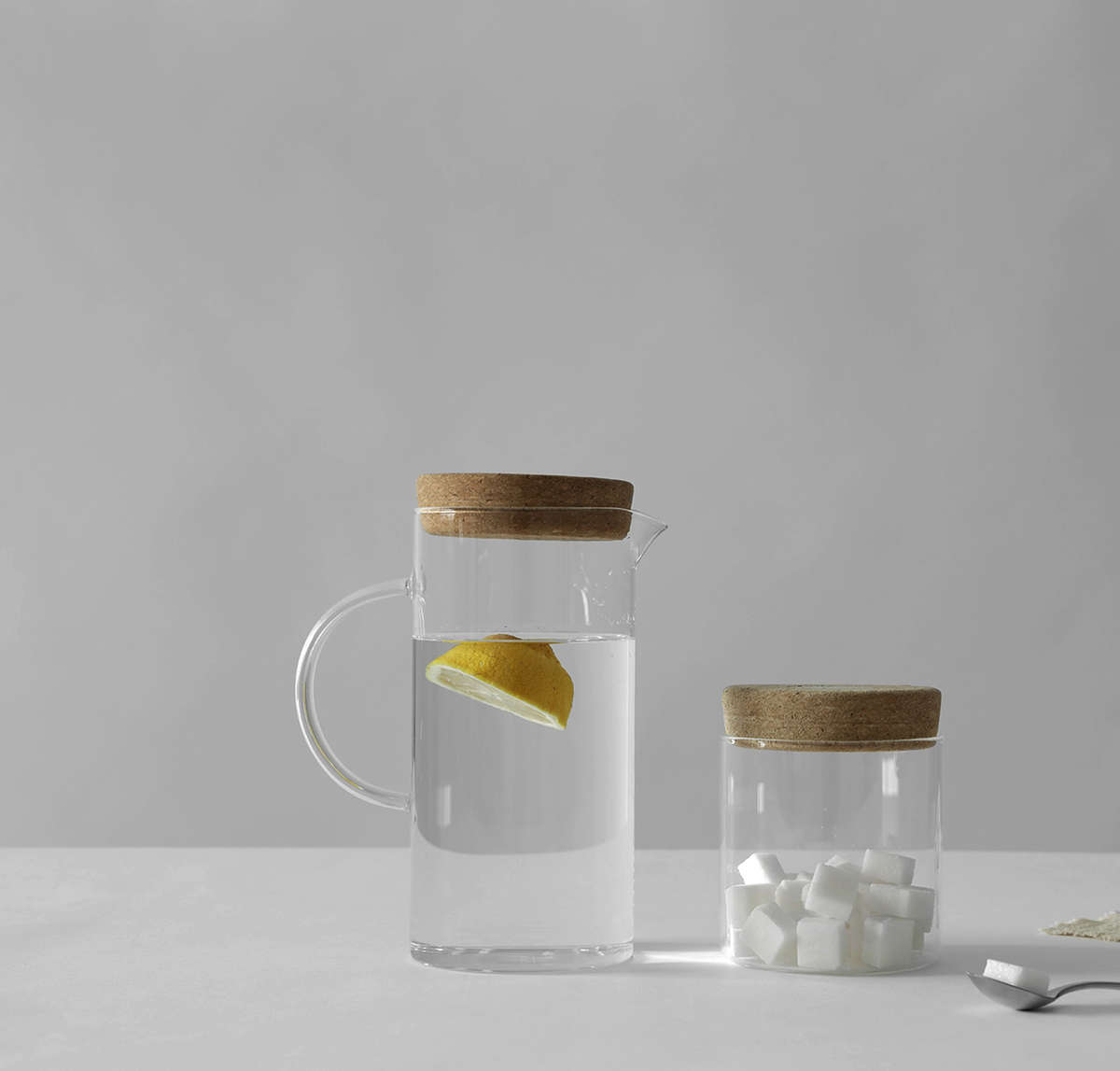 FAQ:

Is this carafe dishwasher safe?
The glass body of the carafe is dishwasher safe. The cork lid should be hand-washed, as cork is a natural material that may degrade in the dishwasher.

How big is this carafe?
This carafe can hold up to 1.3 litres of your favourite beverage. Keep a batch in your fridge so you can enjoy it anytime.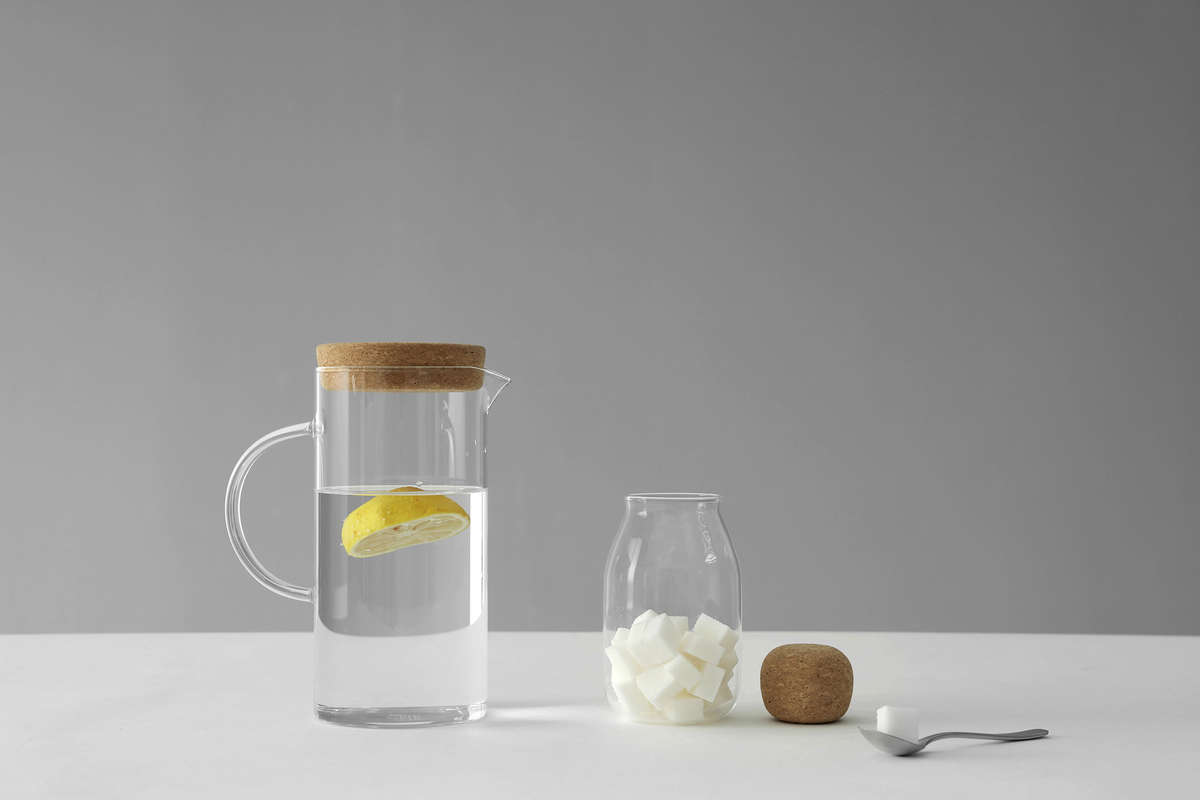 FAQ:

Will this carafe fit in my fridge door?
The widest part of the carafe is 15 cms wide. Depending on the size of your fridge, this should fit easily in most refrigerator doors.

How many glasses of water will this yield?
The Cortica Water Carafe will yield around five standard glasses of water. Plenty for everyone!
Frequently Asked Questions
Material
borosilicate .stainless steel. cork
Dimensions
H:21.6 cm X L:16.0 cm X Vol:1.30 / 44.00
Use & Care
Handwash - Not for use on stove top