Bjorn™ Teapot 1.3 L
€29.95
Product information
Unlock a new depth of enjoyment from your favourite tea with our bestselling Bjorn teapot. Savour the delightful experience of watching your tea grow deeper and richer as it brews to perfection inside the dramatic glass body.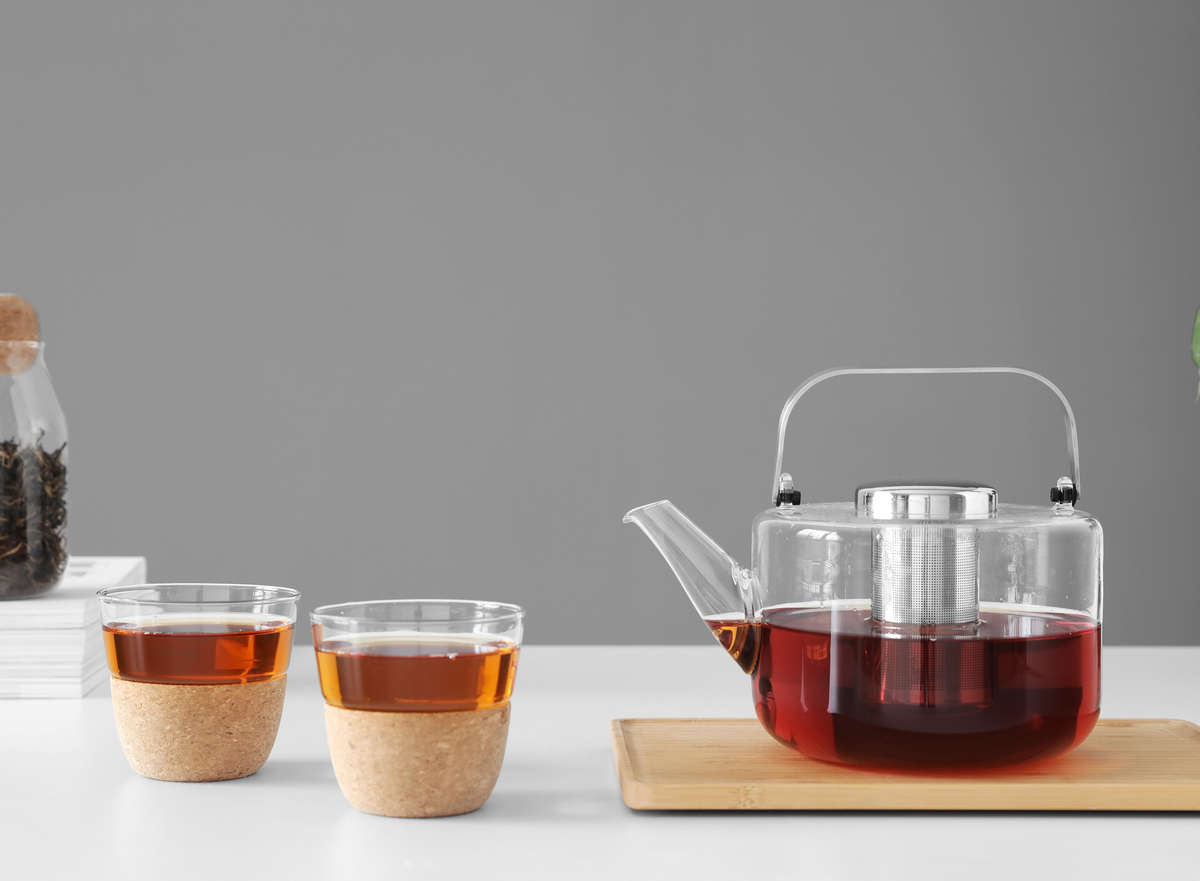 Gather around. You're in for our treat. Our bestselling Bjorn teapot is back in a bigger size, perfect for entertaining. Have this organically shaped glass teapot as the centrepiece to your get-together. Watch the magic unfold as your tea brews to perfection.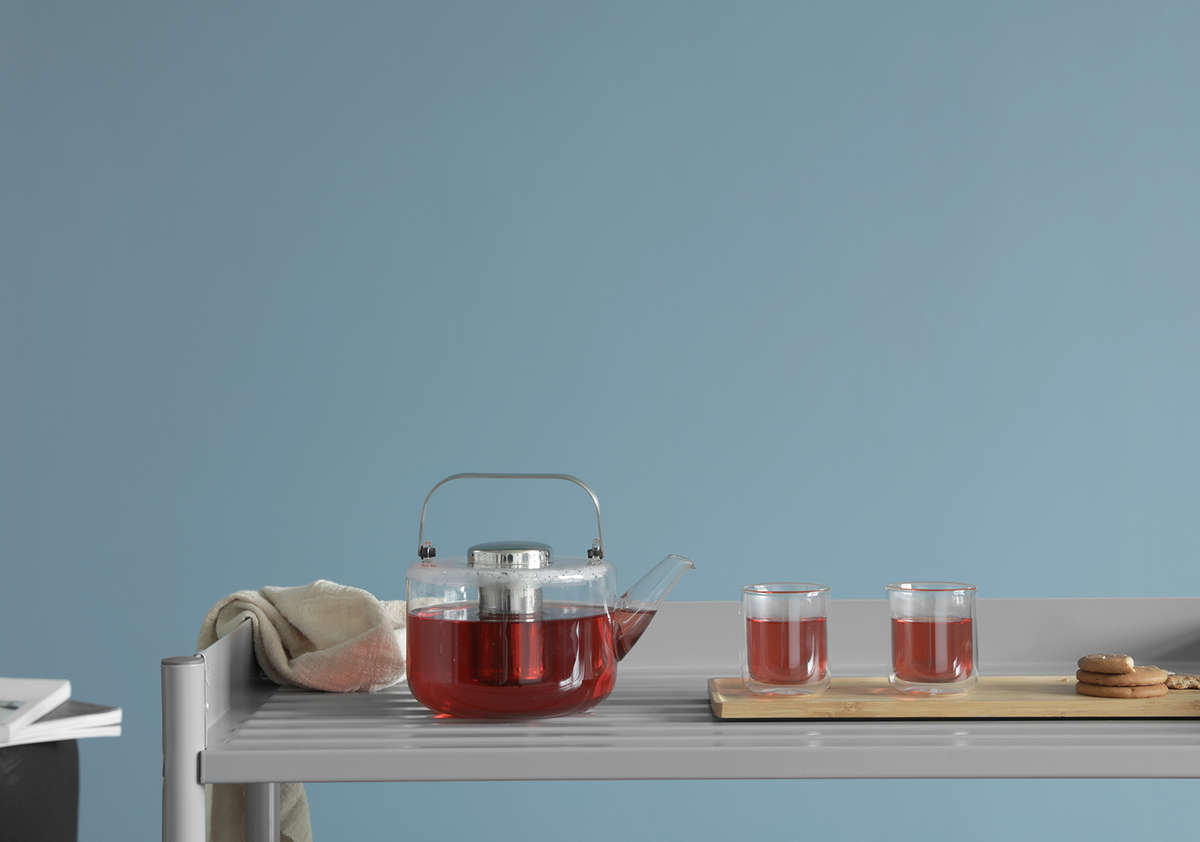 What are the advantages of a glass teapot?
Drinking tea is already feast for the senses. The warmth of a fresh cup in your hands, the earthy smell of the leaves, and of course the wonderful flavours of your favourite blend. Having a glass teapot adds a whole new dimension of enjoyment by being able to see your tea coming to life. Watch the colours change and deepen as the aromas build and your tea reaches its perfect intensity.

Can I use tea bags with this or is it just for loose leaf tea?
Both tea bags and loose leaf teas can be used and brewed to perfection in the Bjorn.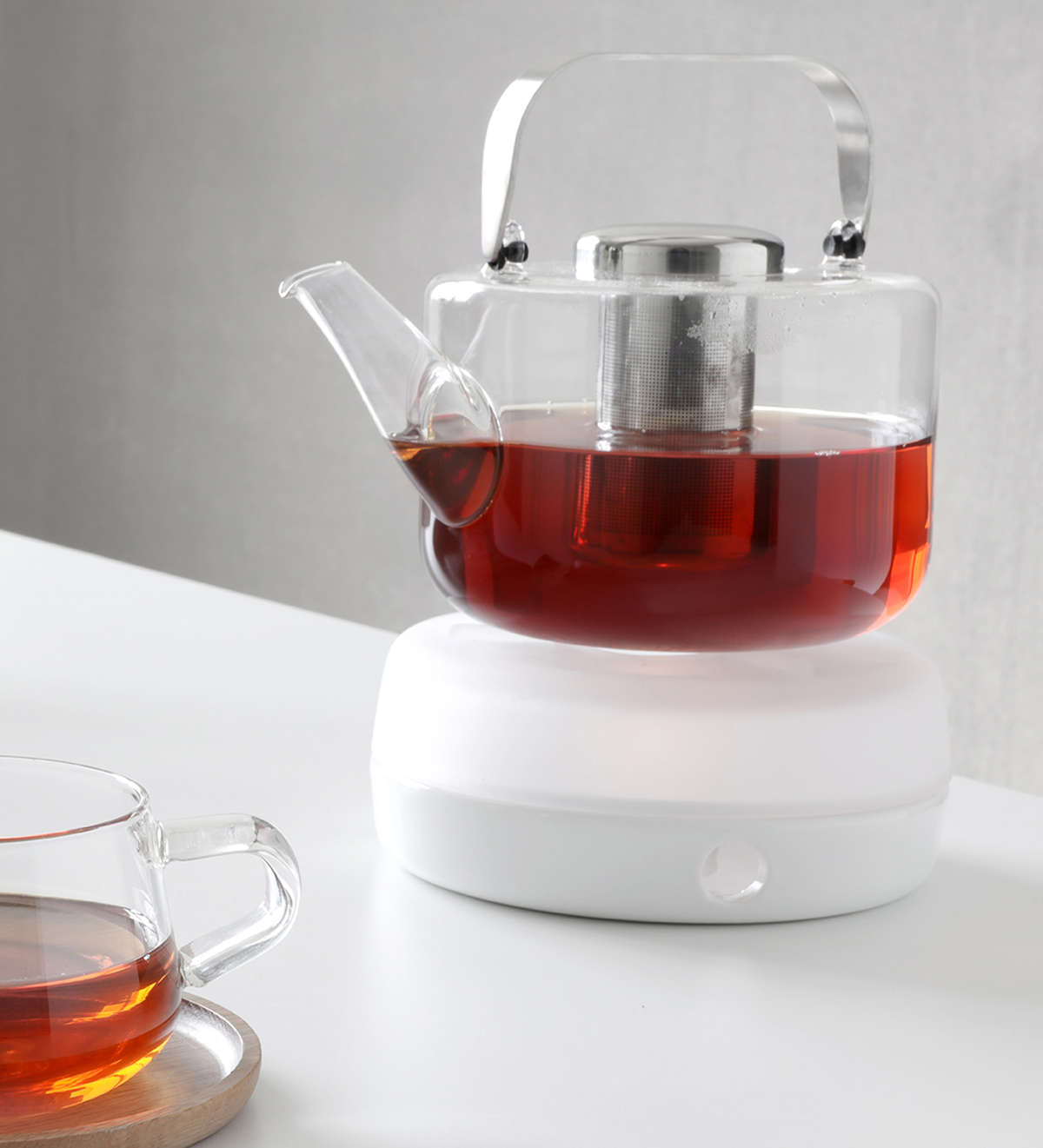 What types of tea are best to brew in this teapot?
This teapot is ideal for a wide variety of tea. We highly recommend using it for black teas, as the water transforms into a lovely golden colour. Green tea and floral tea also work particularly well. If you're feeling adventurous, the fine stainless mesh means brewing finer leaf teas like Japanese Sencha are also highly successful.


Can I use this teapot directly on a stove-top?
Even though the teapot is made from our high quality Vitriluma borosilicate glass, we recommend you do not use this teapot on a stove-top or in the microwave. For best results, boil your water in a kettle, and pour boiling water into your teapot, where your tea can be conveniently steeped and served.


Does the handle get hot?
Due to the Bjorn's clever design, the stainless steel handle will remain cool to the touch so you can pour your tea with ease.
Maximise your infusion
for better taste, aroma color
and ultimately enjoyment
Elegant, modern, balanced
clever, creative and functional
Steeped in good taste
Carefully hand crafted by skilled artisans Using selected materials
Instagram #VIVAScandinavia