Classic™ Ella Tea Cup 0.3 L
€12.95
Product information
A daily ritual is what sets you up for the day or helps you unwind when the day is through. Bring a little beauty into your daily ritual with this cup and saucer set. The deep forest pine hue will evoke a feeling of true ease. Find serenity with Ella.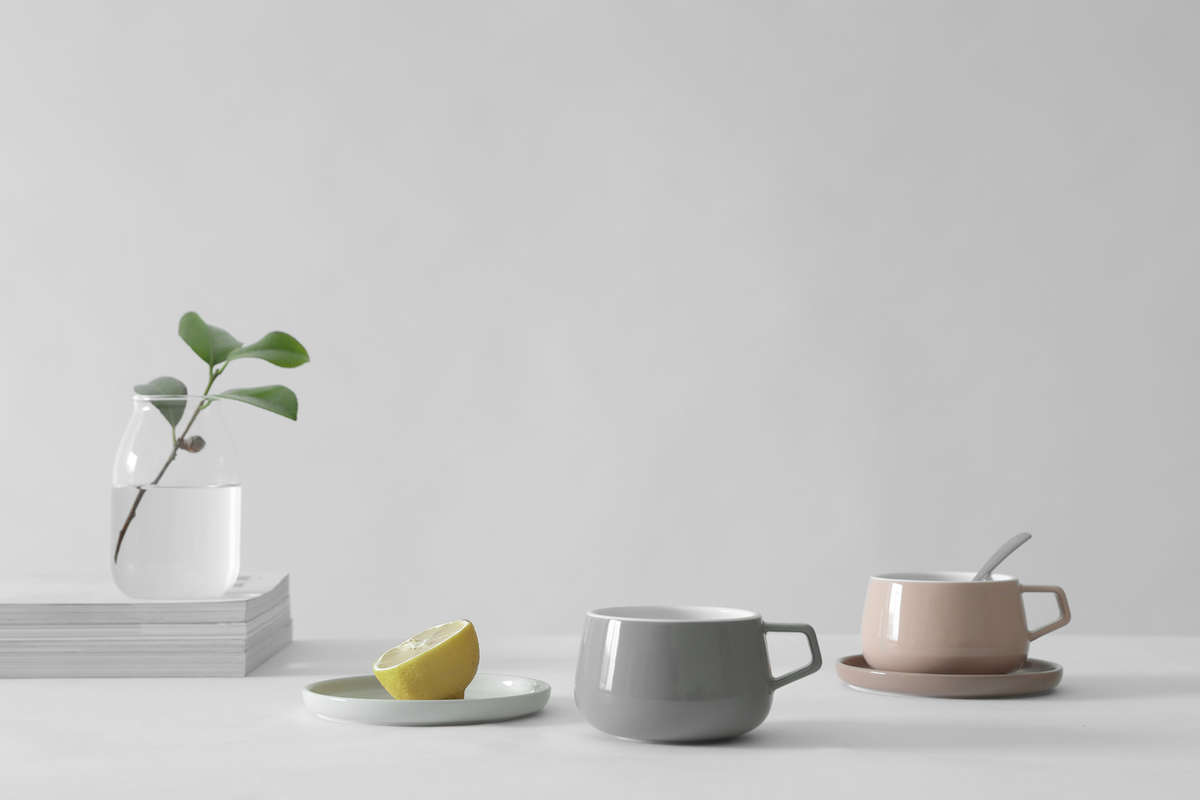 Working hard in your job or in your studies is something to be commended. Working hard deserves a reward. We all deserve to treat ourselves every once in a while. Nothing is more delectable and indulgent than a perfect new addition to your treasured home. Last month it was a new throw cushion and a few more books for the bookshelf. Let this month's indulgence be something else. Let it be this sweet and pretty cup and saucer.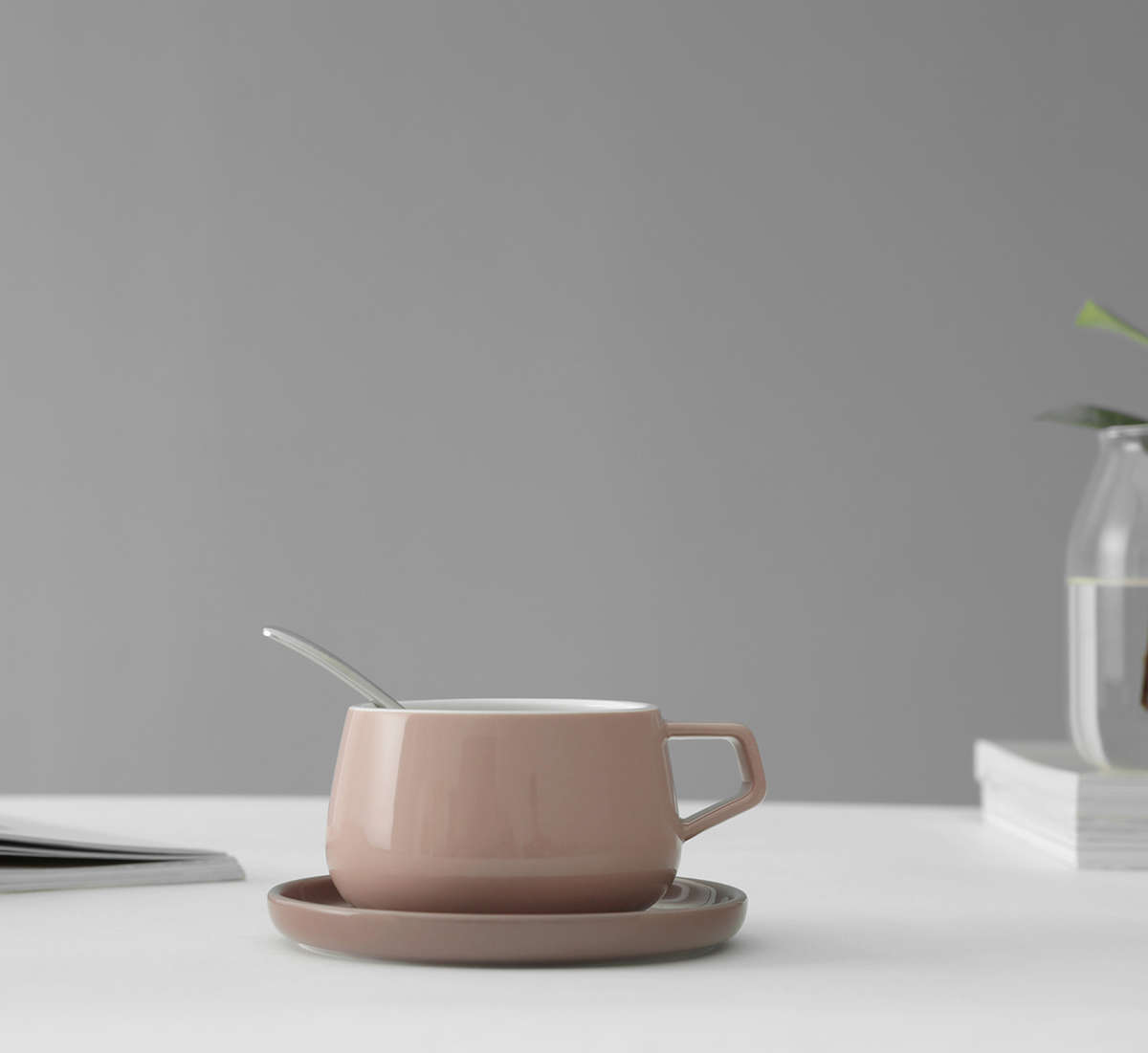 Made from beautiful porcelain, this set in a two-tone forest pine green is the fresh new tea companion you need. The delicate yet substantial styling of the Ella set will bring comfort and beauty to your favourite daily ritual.

Take time out for yourself and bask in the aesthetics of your new go-to cup. Drinking tea has never been so photogenic.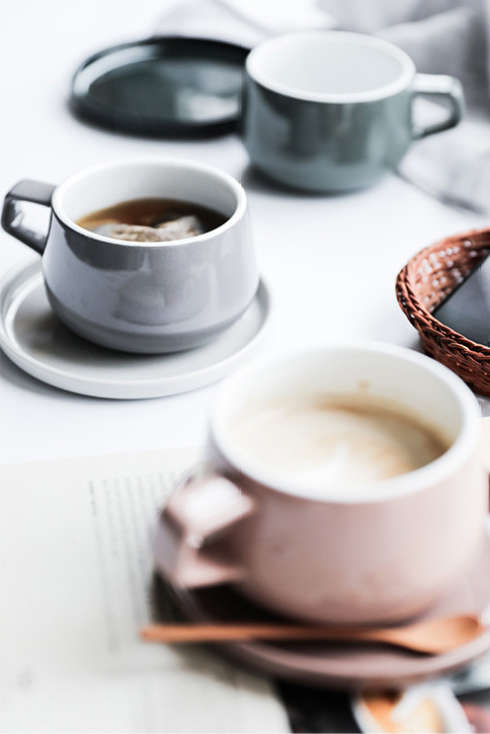 FAQ:

How much tea with this mug hold?
This pretty little mug will hold 300 ml of delicious brew.

Is the porcelain chemical free?
Our coloured porcelain products are all made from our premium Chromasolis porcelain that is 100% lead and cadmium free, and hand-finished by skilled artisans. When you select the best tea, you want to be sure that nothing is compromised, and especially not leaching harmful chemicals into your tea. Our porcelain has been developed with your health in mind so you can focus on enjoying your favourite beverage.

What is the best way to clean this set?
This durable mug and saucer set is dishwasher safe, but they're just as easy to hand wash like you would any other dish.

What infuser should I use with this mug?
Any of our infusers will work wonderfully. The Infusion Tea Strainer and theInfusion Tea Eggwork particularly well! If you are looking for a more integrated solution, consider the Minima Infuser Mug.

Is this mug microwave safe?
Yes, it is microwave safe, but it may get hot - so handle with care.
Maximise your infusion
for better taste, aroma color
and ultimately enjoyment
Elegant, modern, balanced
clever, creative and functional
Steeped in good taste
Carefully hand crafted by skilled artisans Using selected materials