Cortica™ Tea Cup - Set Of 2
Everyone has sipped on a cup of beautiful tea, but have you truly experienced the visual magic of it? With the glass and cork Cortica tea cup, you'll see your tea spring to life as it brews to complete perfection. Share the joy with this inviting set of two.
Material
Dimensions
H:7.5 cm X L:8.0 cm X Vol:0.20 / 6.50
Use & Care
Handwash - Not for use on stove top - Not for use in the microwave
Returns & Warranty
Everything we make is designed for the perfect tea experience, every single time

VIVA is there to make your purchase perfect—if not, you can return it anytime within the first 100 days of purchase.

Keep in mind that loose-leaf tea cannot be exchanged or returned if opened. For shipping info, see our FAQ

SKU: V71200
Maximise your infusion
for better taste, aroma color
and ultimately enjoyment
Elegant, modern, balanced
clever, creative and functional
Steeped in good taste
Carefully hand crafted by skilled artisans Using selected materials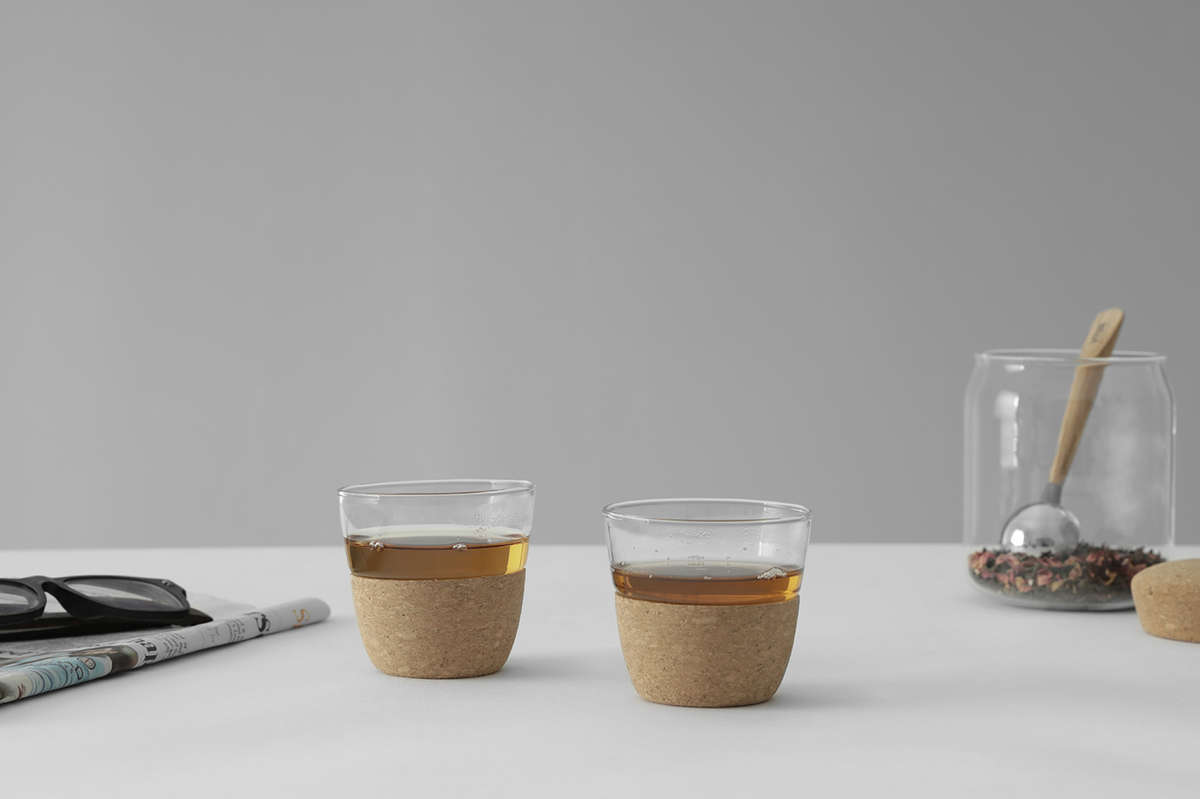 FAQ:

How many cups are in this set?
Two beautiful tea cups come in this Cortica set.

What are these cups made of?
These cups are made is made of glass and cork.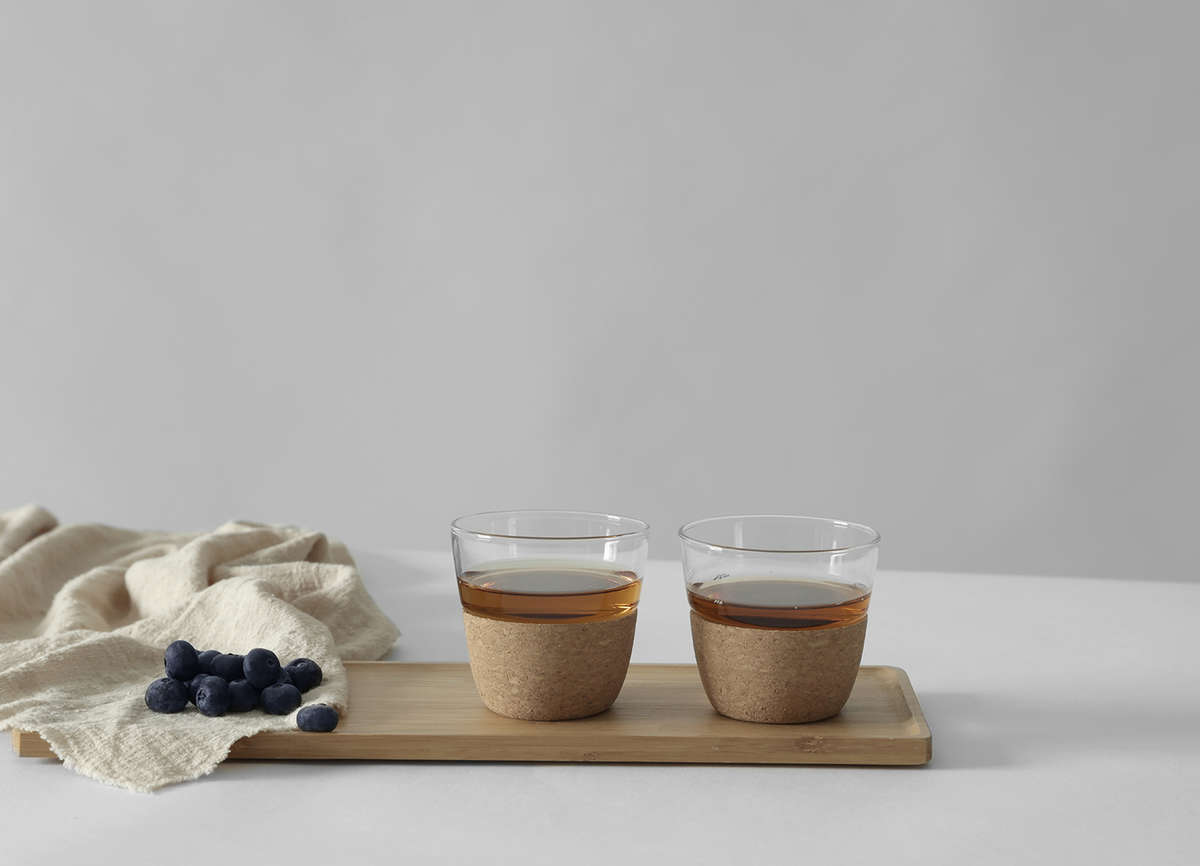 FAQ:

Are these cups dishwasher safe?
No, they aren't. Due to the natural cork used in the Cortica cups, gentle handwashing is advised for cleaning.

How big are these cups?
The Cortica tea cup holds 200 ml of delicious tea, coffee or any other of your favourite hot drinks.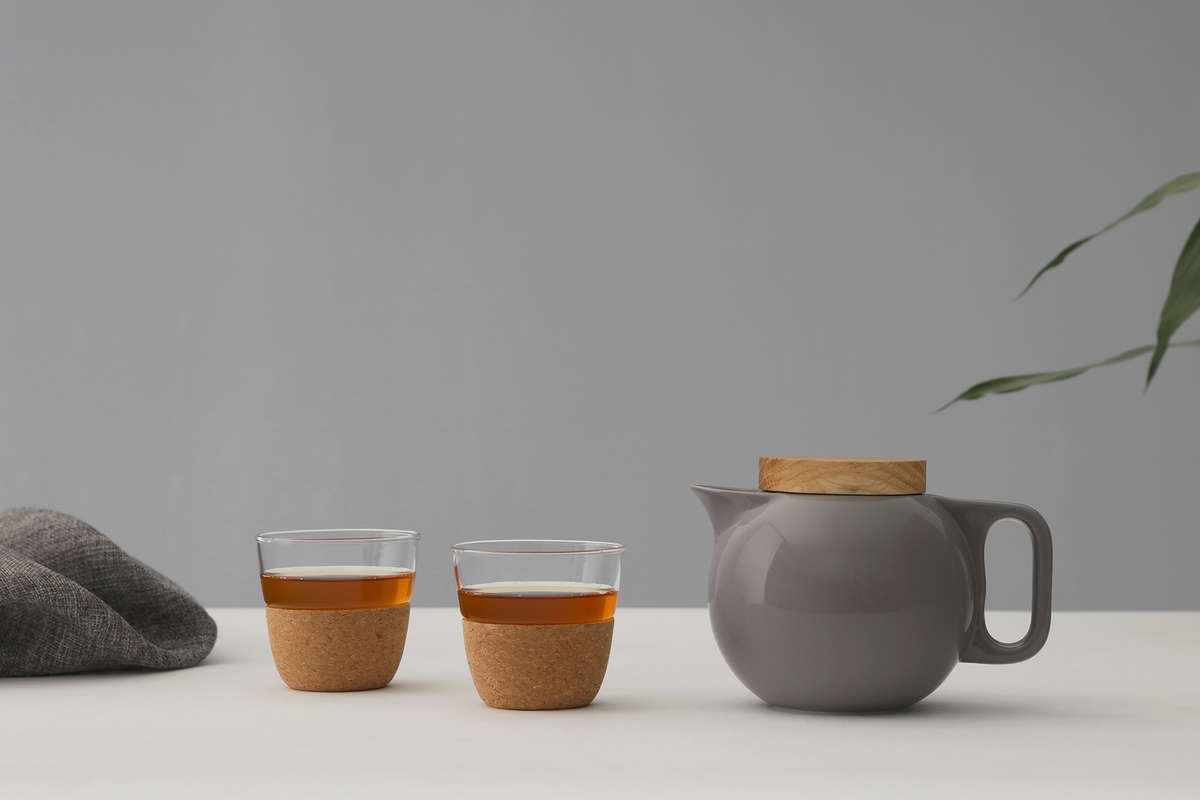 FAQ:

What infuser should I use with this mug?
Any of our infusers will work wonderfully in these mugs. The Infusion Tea Eggand the Infusion Tea Strainerwork particularly well.
Frequently Asked Questions
Material
Dimensions
H:7.5 cm X L:8.0 cm X Vol:0.20 / 6.50
Use & Care
Handwash - Not for use on stove top - Not for use in the microwave