Classic™ Double Wall Mug 0.5 L (set of 2)
€34.95
Product information
A sleek glass cup is a beautiful thing. But if you love your generously sized cups of tea, you'll soon discover that these requirements don't always blend. That was until now. Find hydration a stylish breeze with this double walled glass with handle.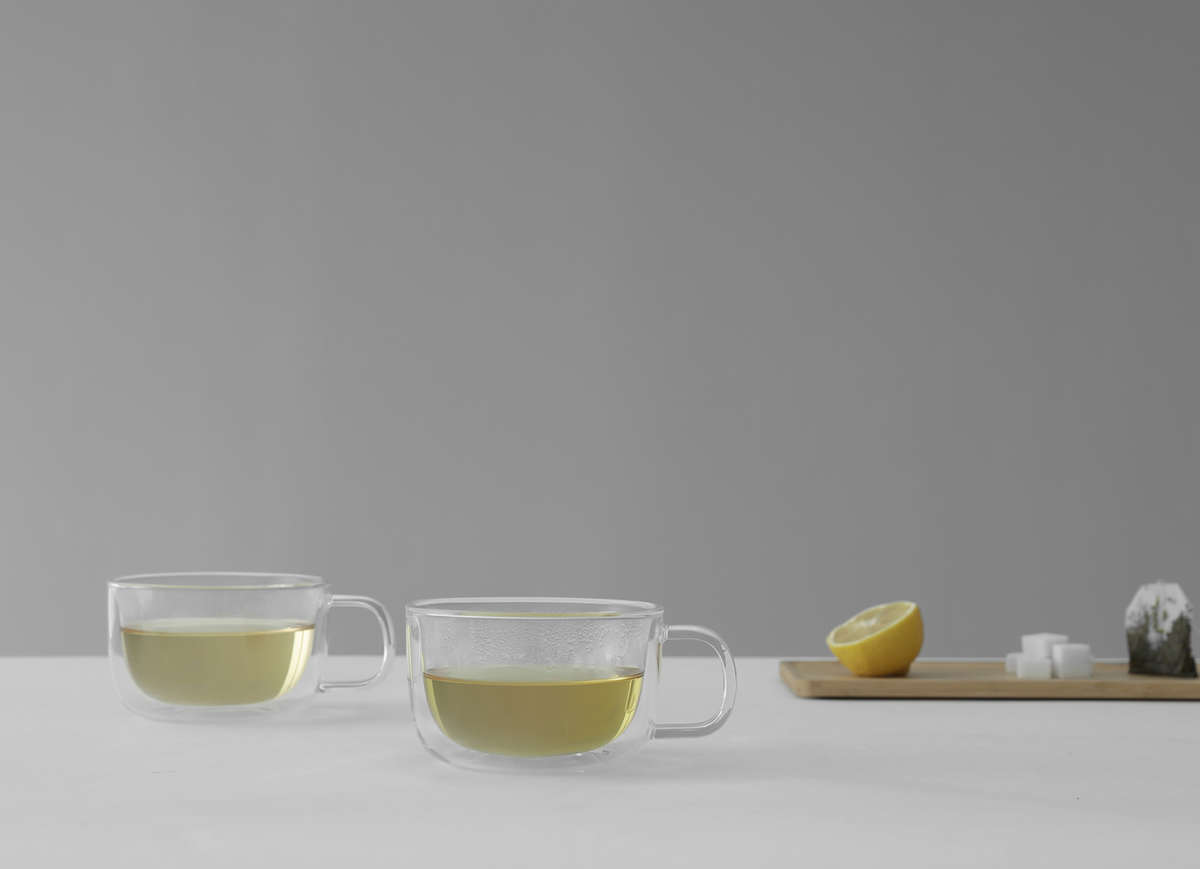 FAQ:

Is this mug good for cold drinks?
The double-walled design means this mug is ideal for both cold and hot drinks. Double walled cups insulate your beverage from your hand. So cold drinks won't get warm from your hand, and it prevents hot drinks from burning your fingers too.
FAQ:

How big is this mug?
This is an extraordinarily large mug. It can contain 0.5L of your favourite tea or coffee.

Is this glass microwave safe?
This mug is microwave safe, but it may get hot - so handle with care.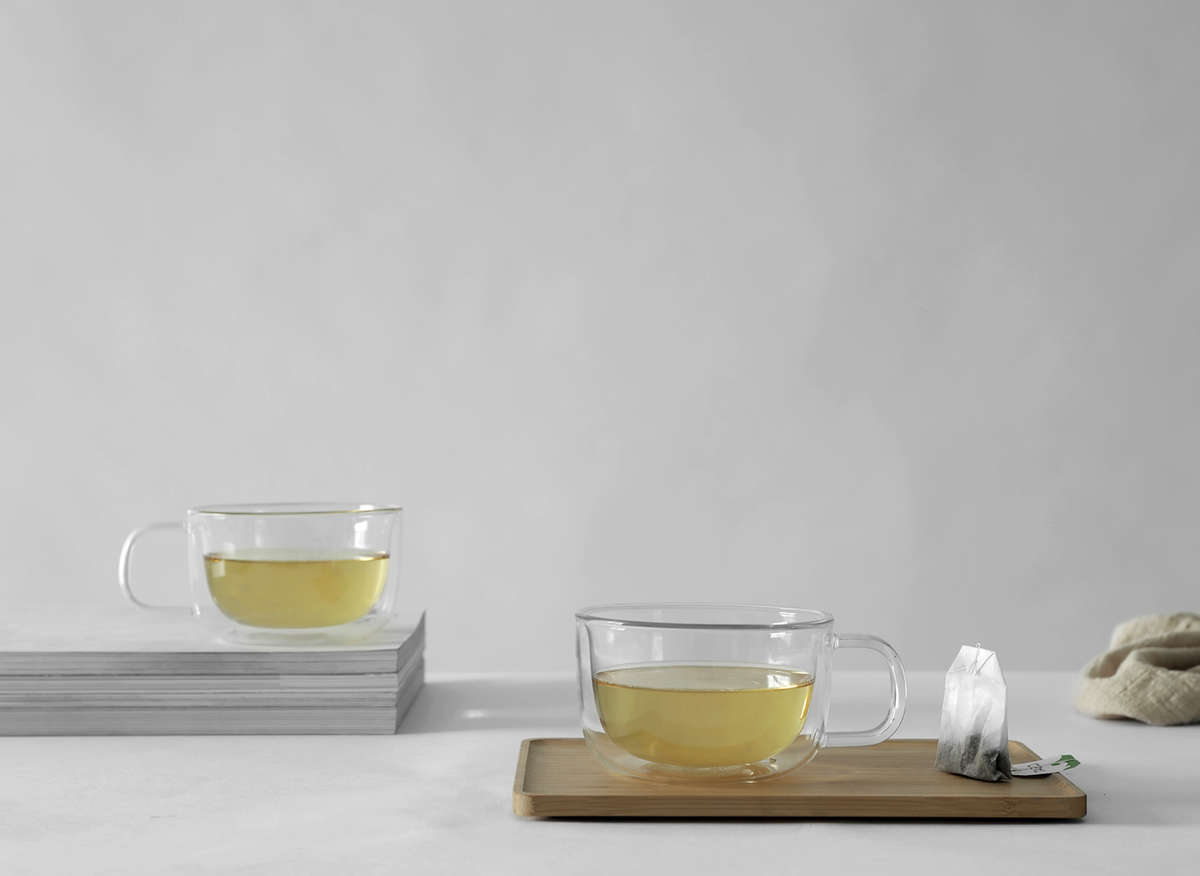 FAQ:

How thick is the glass? Is it comfortable to drink from?
The glass is only a few millimeters thick and tapers in toward the rim. This makes it very comfortable to drink from.

Can I put boiling water directly into the mug?
Absolutely! The mug is designed to handle hot beverages so you can safely pour boiling water directly into it.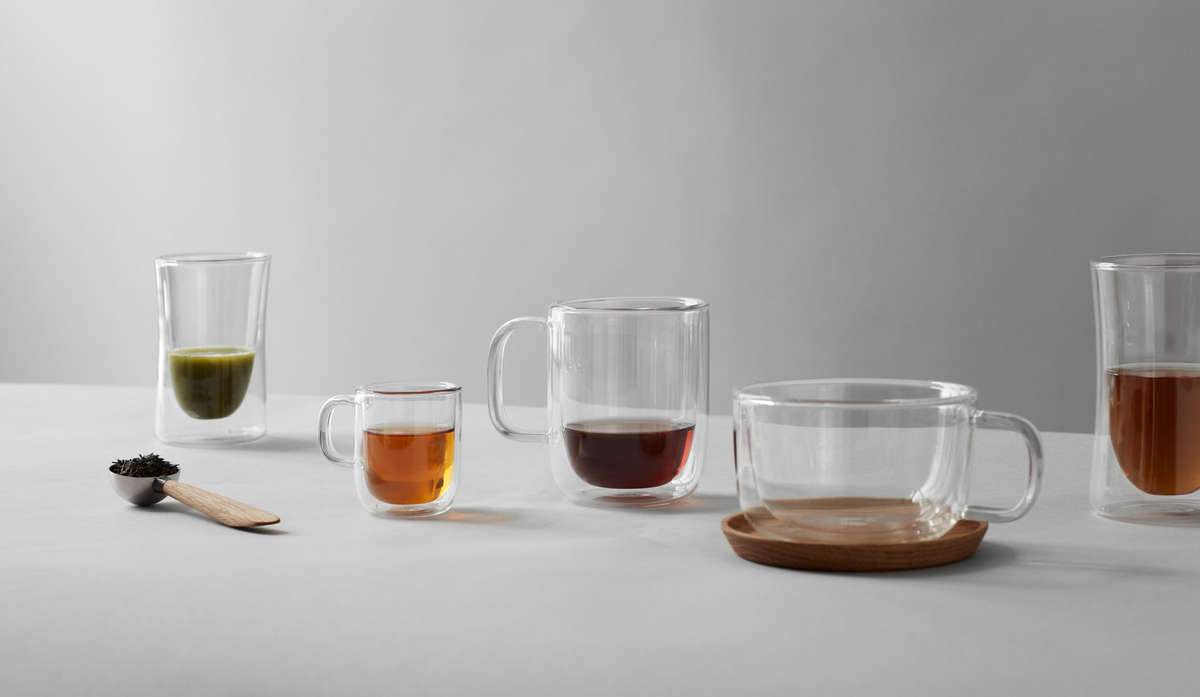 Maximise your infusion
for better taste, aroma color
and ultimately enjoyment
Elegant, modern, balanced
clever, creative and functional
Steeped in good taste
Carefully hand crafted by skilled artisans Using selected materials
Instagram #VIVAScandinavia